Custom Game Development and Custom App Development
Over the years we have built over 200 games for a variety of platforms. Most of the games we built have been for online use but over the last few years we have expanded into the mobile platform. We are a team of iphone developers and Droid developers dedicated to app development. We have years of experience programing custom apps and games. We provide the following:
Custom Droid App Development
Custom Kindle Fire App Development
Custom iPhone Development (iPhone, iPod Touch, iPad and iPad Mini)
We can build your game in native or cross platform languages. Most customers prefer cross platform mobile development so their app/game can be launched across a bigger selection of devices and computers. Check out our work at www.tornadogames.com or for mobile games - check out www.tornadogames.com/mobile.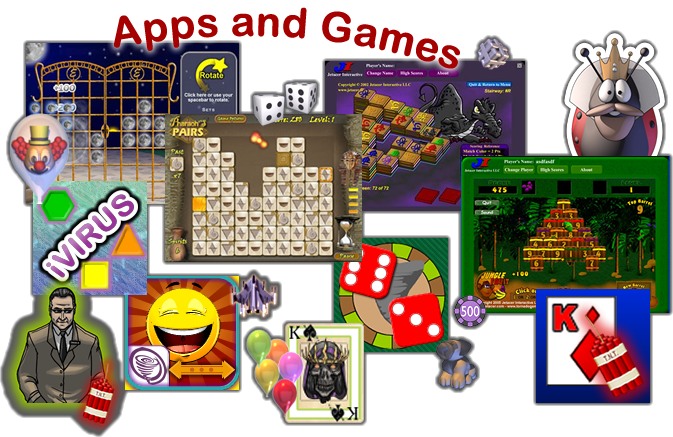 You can visit www.tornadogames.com to play most of our online games. All of the games are free online and some can be purchased for your computer or mobile devices. For more information about Tornado Games including source code sales, leasing options, custom branding, link exchanges and advertising please click here.
Looking for a custom built app? We can help. We can build apps and games for iOS (iPhone, iPad & iPod Touch), Droid, Kindle Fire and other devices. To see our collection of mobile games please click here.
We also build custom business applications. Some companies have custom invoice apps so they can build and get the invoice signed on the road and instantly send those back to the main office, fleet vehicle maintenance reminders and tracking, simple text messaging to the office so project managers and the sales team are all on the same page and GPS tracking of their employees that are on the road and expense/time tracking so their field employees can easily submit information back to the main office. Business apps don't always have to be complex. We have seen companies brand their company information and logo into games to expand their exposure.

Some companies having taken their mobile stance by designing a website that scales correctly to fit on the different devices' screens. This approach is a less expensive way to have a custom app and can be very effective.
Custom Droid App Development | Custom Kindle Fire App Development
Custom iPhone Development | Custom App Development